Oglasna ploča / Notice Board
OBAVIJEST br.4/NOTICE no.4
START ZA NEDJELJU (10.12.) PREDVIĐEN JE U 10:00 h
START ON SUNDAY (10.12.) IS SCHEDULED AT 10:00 am
REGATNI ODBOR/RACE COMMITTEE
---
Obavijest br. 2 organizacijskog odbora /
Organization commitee notice Nr. 2
Radi prognoze jakog JZ vjetra i valova predlažemo svim trenerima da svoje gumenjake smjeste u Marini Veruda, Pula. Može se koristiti bilo koji slobodan vez u marini.
Od četvrtka do subote vez je besplatan.
Due to weather forecast, strong SW wind and waves, we sugest to take all coach boats/RIBs into Marina Veruda, Pula. You are welcome to use any free bert available.
From Thursday to Saturday Berth is FREE of charge.

Posted at 6.12.2017. 12.00h

---

Dizalica za gumenjake / CRANE for RIBs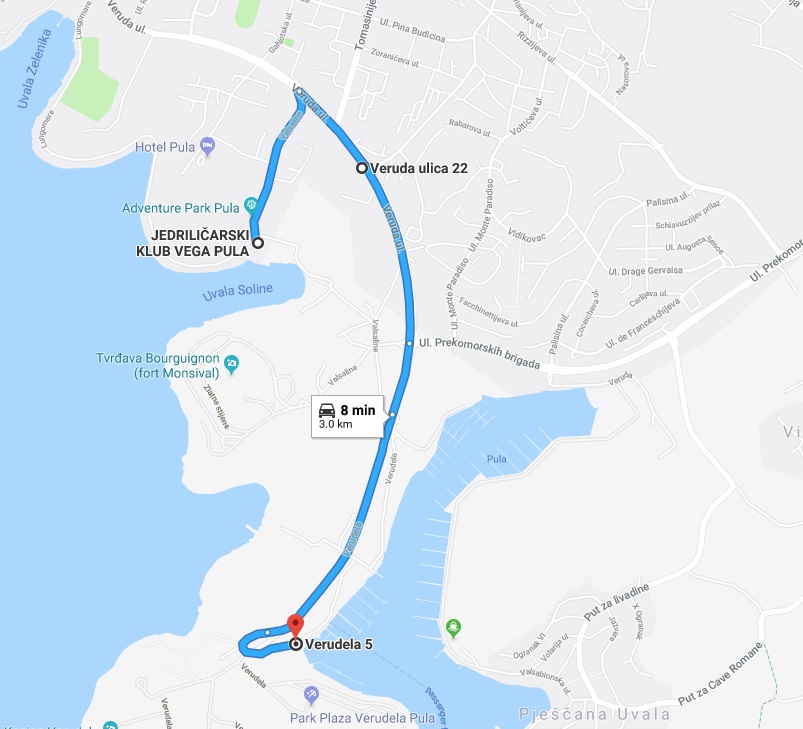 SLIP za gumenjake / SLIP for RIBs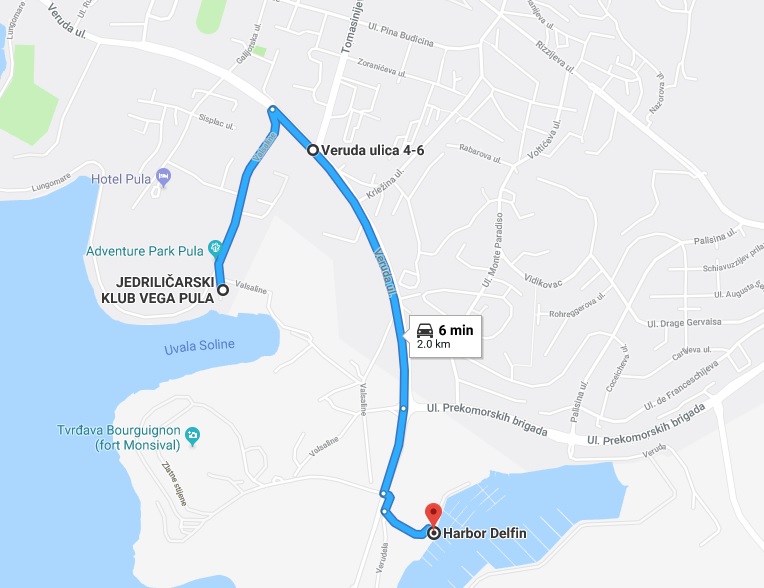 ---
OBAVIJEST br. 1 organizacijskog odbora / Organization commitee notice Nr. 1
Organizacijski odbor regate Sv.Nikola 2017 odlučio je otkazati regatu za klasu 470 zbog nedovoljnog broja prijava.
The organization commeete of St.Nicholas 2017 regatta decided to cancell the regatta for 470 class due to insuficient number of entries.
Posted at 4.12.2017. 10.00h
---
OBAVIJEST br. 1 regatnog odbora / Race Commitee notice Nr. 1
Izmjene Uputa za jedrenje
Dodatak 3
Mijenja se i glasi Dodatak 3, 4.1.
Takmičenje će se održati u četiri grupe (4 Žuta), što je više moguće izjednačenih veličina.
Izmjena točke 22.3 Uputa za jedrenje mijenja se i glasi:
Kazna za nepoštivanje uputa 22.1 i 22.2 može rezultirati kaznom od 10 dodatnih bodova za prvi prekršaj i diskvalifikaciju za drugi prekršaj (u jedrenju ili ostalim jedrenjima u kojima je došlo do povrede) svih brodova povezanih s predmetnom brodicom podrške.
U točki 16.6 Uputa briše se točka 14.3.
Changes to the Sailing instructions
Appendix 3
Changing Appendix 3, 4.1.
The Optimist fleet will be divided in four groups (4th group will be yellow), of equal number of participants as possible.
Changing SI 22.3
The penalty for failing to comply with instruction 22.1 and 22.2 may result in the penalty of 10 additional points for the first infringeent and disqualification for the second infringement (from the race(s) in which the infringement took place) of all boats associated with the infringing boat
Changing SI 16.6
Point 16.6 in S.I. is changed as follows: point 14.3 is deleted.
Posted at 4.12.2017. 10.00h
---